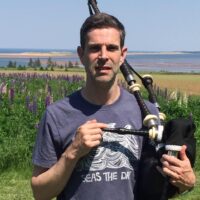 Executive Director / Bagpipe instructor
James is the Executive Director at the College of Piping and Celtic Performing Arts of Canada.  He began piping in a youth pipe band in Saskatoon, Saskatchewan, and the formative experiences he enjoyed there have carried him to become one of Canada's most respected active pipers. He played with the Edmonton Caledonia (now Alberta Caledonia) Pipe Band before moving to BC, where he played one year with the City of Victoria Pipe Band before joining the Simon Fraser University Pipe Band. With SFU he won the World Pipe Band Championship in 1996 and 1999, performed at Carnegie Hall and participated in two live recordings. In 2000 he moved to Toronto, and joined the Toronto Police Pipe Band. In 2004 he became the Pipe Major and led the band to North American Championship wins in 2004 and 2006. He played with the 78th Fraser Highlanders from 2007 to 2009 before moving back to BC. He played the 2010 season with SFU before moving to Summerside.
James has enjoyed a successful career as a solo competitor, having won major prizes across Canada, the US, Scotland and France. He is a consistent prize winner in the Gold Medal contests at Oban and Inverness.
He is an active composer, judge, performer and teacher, having taught at schools across Canada. Some of his proudest achievements in his piping career include working with the Robert Malcolm Memorial (Juvenile) Pipe Band from 1998 to 1999, culminating in the kids winning both the Juvenile World Pipe Band and Cowal Championships, and being on the instructional team that saw the College of Piping Pipe Band win the 4B World Pipe Band Championship in 2017.  James was the recipient of the 2022 Music PEI Educator of the Year Award.
James holds an MA in Classical Studies from the University of British Columbia and a diploma in Public Relations from the University of Victoria. He has worked in disparate areas, ranging from lecturing at the University of Toronto, to developing and producing business conferences, to working for the 2010 Vancouver Olympics.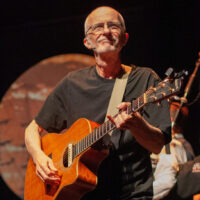 Director of the Scott MacAulay Performing Arts Centre
Peter Gallant is the Director of the Scott MacAulay Performing Arts Centre at the College of Piping.  He joined the team in 2022 bringing a wealth of diverse experience.  He spent 33 years at a teacher and music director of the award-winning showbands, jazz bands and concert bands at Summerside Intermediate School in Prince Edward Island, and was the music department head for the provincial school board.  He has been teaching guitar for over two decades, he was a member of the PEI Symphony Orchestra and the North York Symphony Orchestra, and is the musical and technical director for the Church of The Nazarene in Summerside.  He has a side project as the owner and operator of "Solo Audio Projects", and has mixed shows for artists such as Natalie McMaster, Matt Andersen, Lennie Gallant and many others.  He has been "behind the soundboard" at the Indian River Music Festival, The College of Piping, Small Halls and Harbourfront Theatre. Peter has been the director for Highland Storm since 2018.
Peter has been recognized for his talents and dedication:
Prime Minister's Award for Excellence in Teaching
Featured in Canadian Living Magazine in education article "At the Top of their Class"
Music PEI Educator of the Year, and Live Production Professional of the Year
PEI Teachers' Federation Honorary Membership Award
Summerside YMCA Peace Medallion
Culture Summerside Award of Honour
Nomination for ECMA Live Sound Professional of the Year
Peter holds a Bachelor of Music Ed. Degree (University of Toronto), Bachelor of Education (University of PEI) and a Masters of Education Degree in Information Technology (Memorial University). 
Manager of Marketing and Bagpipe Instructor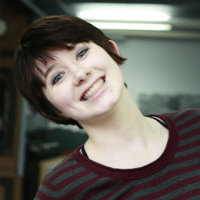 Step Dance Instructor
Samantha grew up in Kensington, PEI with a love for dance and all things celtic. She began dancing at age 4 with the Lady Slipper Step Dancers in Kensington, and then later on with the Somerset Steppers in Emerald, PEI. She has also participated in summer camps at the Gaelic College located in St Ann's, Cape Breton.
At the age of 9 she travelled to Ottawa to perform in the Parliament Buildings for a fundraising dinner. She also danced for Governor General Adrienne Clarkson at a young age. In her senior year of high school she was selected as one of three artists to represent PEI at the 2011 Winter Canada Games in Halifax, as well as travelled to Orlando, Florida to perform with a group in Downtown Disney. In 2012 she graduated from the Holland College School of Performing Arts in Charlottetown.
Samantha passed her BATD Associate Step Instructor exam in 2010 and was able to move on to obtaining her Membership Certificate in 2012.
Samantha is thrilled to be given the opportunity to be at the College and looks forward to what this next chapter in her life will bring.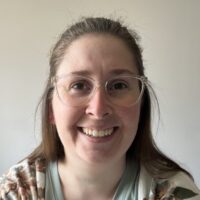 Front Office Manager
Erin was born and raised in Summerside. She has been a Highland Dancer at the College of Piping since 2003. Erin has recently added step dancing to her dancing repertoire. Erin joined the cast of Highland Storm in 2022 as a Highland Dancer. She is excited to join the staff at the College of Piping and will be working in the front office, where she can utilize her post secondary education in Tourism and Travel Management.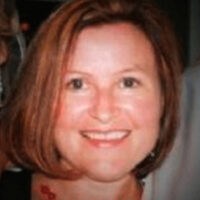 Controller
Margaret Clarkin joined the College in 2016 and brought with her over 30 years of financial experience. Maggie has operated her own bookkeeping and office management company for 25 years and has clients in both the not for profit and private sector.