Anthropologist Margaret Meade once said, "Never doubt that a small group of thoughtful, committed citizens can change the world. Indeed, it is the only thing that ever has."
The College of Piping grew out of a small group of committed people. In the 1980s, a local committee bought a two-bedroom bungalow on Water Street in Summerside and revived a pipe band association. Volunteers taught piping, drumming and dancing part-time, but as time went on, they knew that to be successful, they needed full-time teachers for year-round instruction.
Don Groom was the piping instructor for the pipe band that folded in 1969. "Some of us got involved in the mid-1980s in starting another band in association with the Prince County Caledonia Club – an organization that held an annual St. Andrew's Day dinner. All the instruments, uniforms and equipment were here from the 1960s and that gave us a little impetus to get the Caledonia Pipe Band going," said Mr. Groom. Hiring Scott MacAulay in February of 1990 was the beginning of what was to become The College of Piping and Celtic Performing Arts of Canada. With his solid credentials as a leading international solo piper and clinician came the foundation for growth. MacAulay had just gotten the teaching bug and was in high demand when the piping world saw this talent.
A Strong Fit for the College
There is a strong fit for The College of Piping and Celtic Performing Arts in Prince Edward Island where 45% of people have their origins in Scotland and 25% of Islanders are descended from settlers who came out of Ireland. The Island has been described as the most Celtic of all states and provinces in North America because of this tide of immigration.
In the late 1770s, Scottish settlers were landing on the beaches of Prince Edward Island looking for a better life and more opportunities for their children. In the decades to come, they were joined by thousands of displaced Irish. Mailboxes along our shoreline roads still reflect the shipping lists of immigrants to Prince Edward Island from the late 1770s to the mid-1850s when Scottish and Irish came to PEI in record numbers because of the Highland Clearances and Irish "Troubles" or potato famine.
With little but their Gaelic, their stories and rich musical traditions, they built their lives over again in the new world by cutting down trees, clearing farm land, building ships for trading and raising their families. It's that Celtic spirit that gives a rich storytelling, dancing and musical tradition for most Prince Edward Islanders.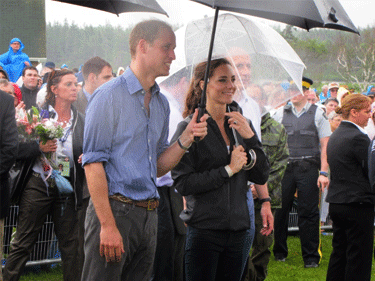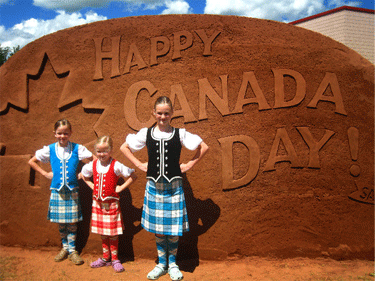 The College of Piping today
Empowering students to realize their full potential through Celtic Performing Arts continues to be the core mission of The College of Piping & Celtic Performing Arts of Canada. When the College opened in 1989 there were only 30 students; now the student body has grown to over 150 year-round students!
Today, The College of Piping is also a premiere cultural tourism destination on Prince Edward Island, attracting a lion's share of travelers to the summer-long Celtic Festival. Our year round, 290 seat, state-of-the-art Celtic Performing Arts Centre opened in 2018 and has become an extension of the classroom, giving aspiring performers the opportunity to perform with faculty and other Island talent. The Celtic Performing Arts Centre is provides year round entertainment for Island residents and visitors alike.  From up and coming acts, to school musicals, community theatre, and well known seasoned performers, the stage and venue fits any type of performance.  This new venue is an acoustic jewel in Summerside's crown and also lends itself to conferences, meetings, weddings and other special events! In 2002, Attractions Canada named the Festival as the top cultural event on PEI, as well as the "Event of National or International Interest". The following year, Festival and Events PEI named it the "Top Festival and Event". In 2008, The College was designated as one of only two Signature Attractions on PEI.