The Scott MacAulay Performing Arts Centre
Officially opened in July, 2018, the Scott MacAulay Performing Arts Centre is a state-of-the-art facility that seats 290 people and is fully accessible.  The Centre is designed to be functional and flexible and can host a wide variety of performances, conferences and meetings. 
The latest in technology has been installed in the Scott MacAulay Performing Arts Centre and using computerized modelling, the sound system has been designed to reach every corner of the theatre, so that no matter where an audience member is seated, they are able to enjoy the event on stage!
The theatre has a relatively steep pitch to the seating, so there isn't a bad seat in the house.  The Scott MacAulay Performing Arts Centre has comfortable theatre seating and is air conditioned for the audience's comfort. The theatre itself is divided into two levels of seating, fixed seating in the upper area and retractable seating in the lower area, allowing placement of tables for conferences and weddings, once the seats are retracted.
With its large stage and wing space, stand-alone set pieces can be moved on and off the stage during performances, but through the magic of lighting, the stage can be made intimate for smaller conference needs as well and is outfitted with an LCD projector and full screen.
In its inaugural year, the facility hosted a wide variety of venue users from Highland dance and Bagpipe competitions, recitals for The College and local theatre and dance studios, musical theatre for a Summerside school, Conferences for local organizations, fundraisers, our summer show (with 26 performances), single touring performances and The College's first annual "Celebrate the Season" event, that featured nine very different shows in celebration of the holiday season.  The venue remains very busy and used by many different community groups as renters and our own presentations.
A lot of thought was put into the spaces throughout the new venue, and it is larger than it appears from outside!  Backstage hosts two dressing rooms, both with open cubby spaces for hanging costumes and bright lights for make-up application.  Backstage also houses a nearly soundproof studio with a wooden sprung floor, floor to ceiling mirrors and barres. This space is used as a teaching space, warm up space as well as a green room and changing areas for larger productions.
Below the Scott MacAulay Performing Arts Centre's lobby, you will find 4 very special rooms.  There are three studio rooms and a recording studio squirreled away in the lowest level of the new building.  These have been created for use as studio spaces for artists to use to record a new album, for podcasts and practice and teaching spaces for instructors, students and the public. 
The College has the ability to record what is occurring on stage at any given moment, but also, since there isn't an orchestra pit in the Scott MacAulay Performing Arts Centre, there is the ability to have musicians in the studio rooms and have their live music projected into the theatre itself!  These studio rooms also work as green rooms and "quiet rooms" for larger groups using the facility. We use these spaces for our musicians in our summer show, Highland Storm, to record the music to be played live during the show to be recorded for our Highland and step dance instructors to play as they create the choreography that their dancers will perform on stage.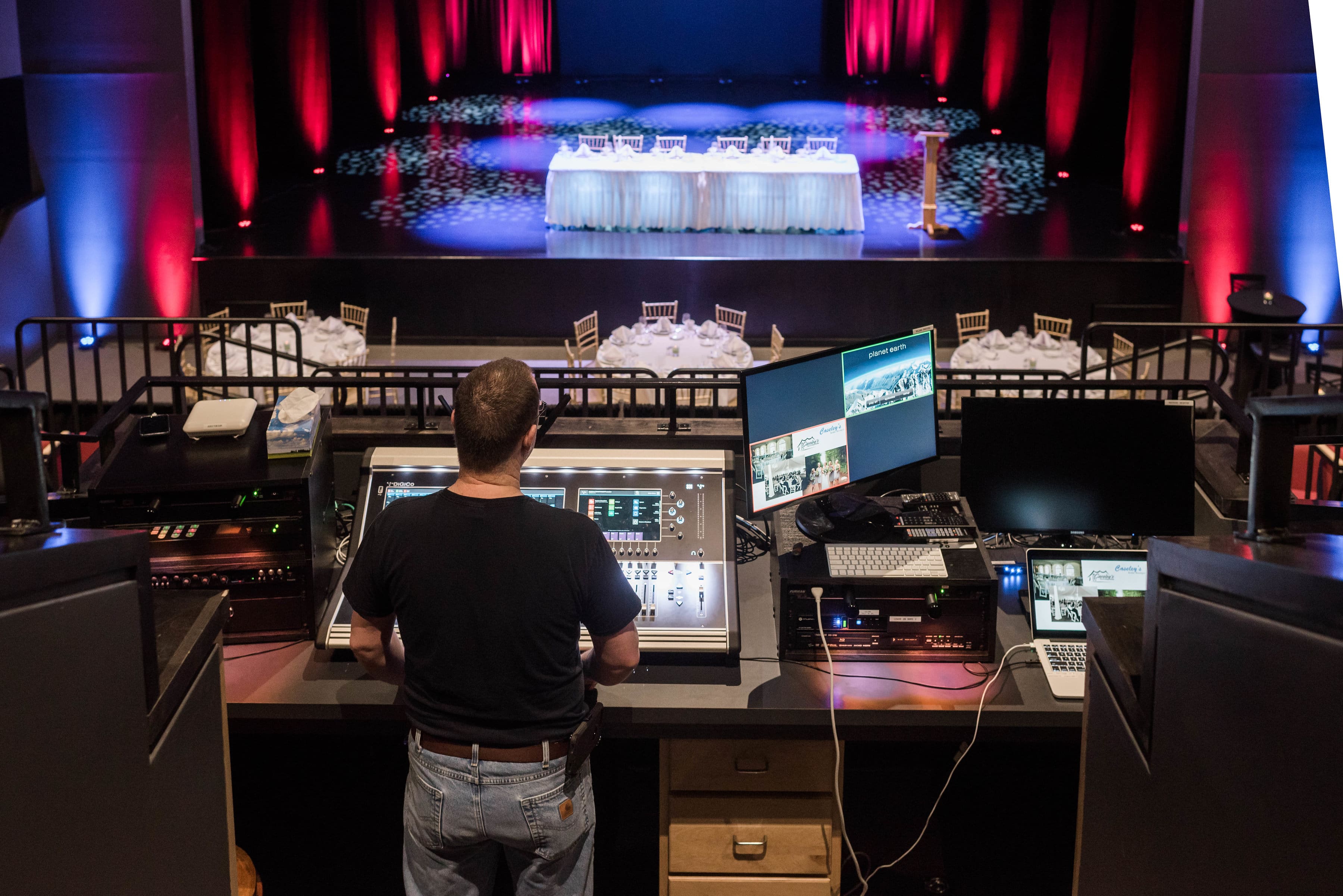 The Scott MacAulay Performing Arts Centre
This brand new state-of-the-art venue seats 290 and can be used for meetings, conferences, weddings, theatre productions and concerts and has all the latest technology.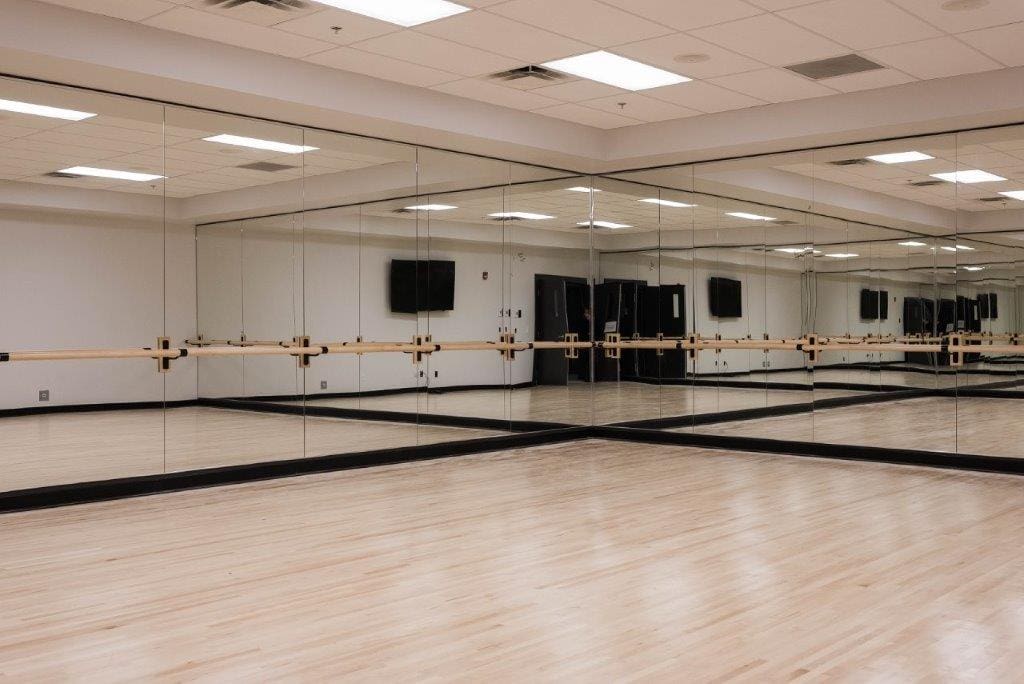 Dance Studio
Outfitted with wooden sprung floors, full mirrors and barres, this is a great room to use for a variety of dance classes and yoga, as well as a unique meeting space.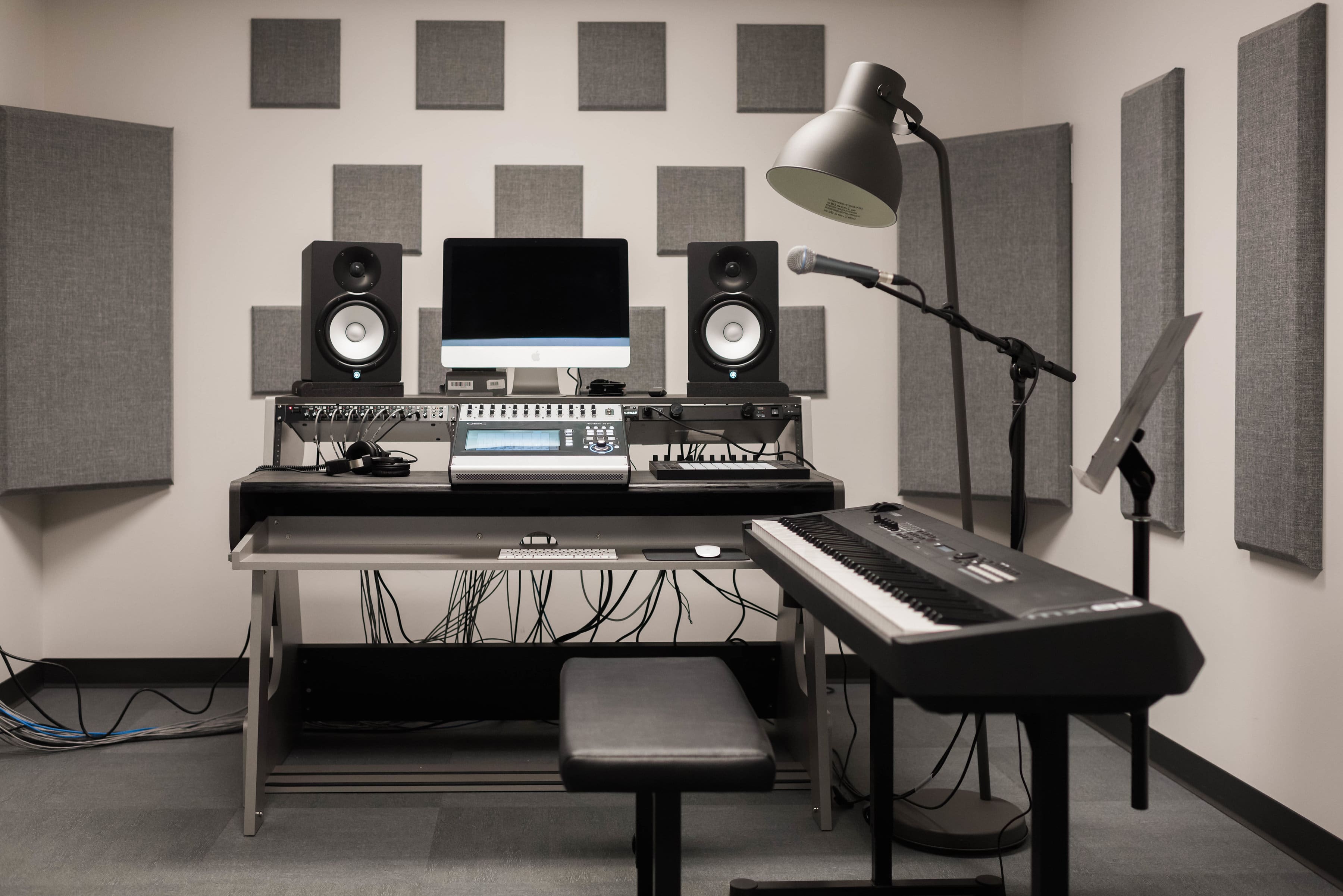 Recording Studio & Studio rooms
Three soundproof studio rooms and the recording studio can be used to record an artist's latest album, podcast or what is being shown on the main theatre stage.  These rooms can also be utilized as smaller break out spaces for meetings or green rooms for larger groups using the Scott MacAulay Performing Arts Centre.