Message from the College of Piping
The Celtic Performing Arts Centre & COVID-19
On a daily basis, the recommendations from the government are evolving regarding the coronavirus (COVID-19) and as such, the Celtic Performing Arts Centre at The College of Piping is monitoring developments both locally and globally.  
The health of our instructors, staff, students, patrons, volunteers, artists, visitors and the general public remain the most important factors in any decisions that we are making regarding upcoming events in the Celtic Performing Arts Centre and at The College of Piping.
With suggestions of limiting the size of gatherings and safe spacing between patrons, we have made a decision to postpone April scheduled performances.  We are currently entering discussions with our artists and once the events have been rescheduled, we will communicate the new dates to ticket purchasers.  Please hang on to your tickets for now, as they will be valid for the rescheduled performance dates.
At this point, no refunds for tickets will be given until rescheduled dates are confirmed, but we will keep ticket holders up to date on the situation as it unfolds and as soon as any updates are available, we will make sure to share them with everyone.  Keep your eyes on our social media (Facebook – Celtic Performing Arts Centre at The College of Piping) and our website for current information.
Performances scheduled for after April 30th will be addressed as we hear the PEI Public Health office directives and we will keep ticket holders and purchasers informed of any changes to these events. 
As of today, Monday, March 16th, The College of Piping will be closed to the public.  We hope that you remain safe and healthy and look forward to seeing you, hopefully in the not too distant future!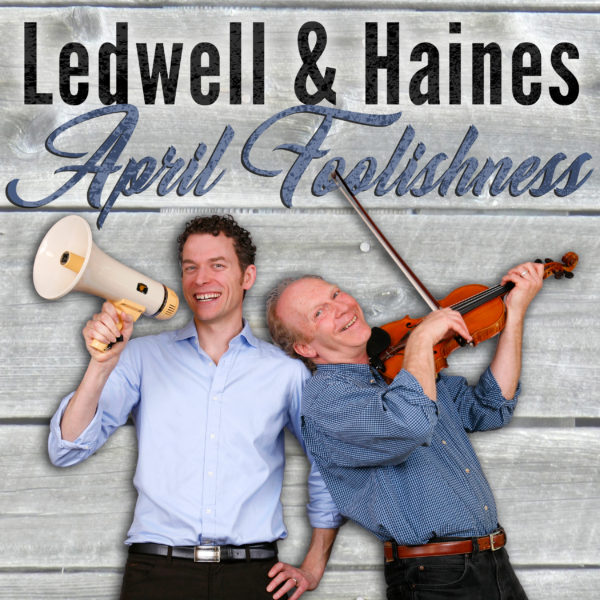 Postponed - Ledwell & Haines April Foolishness
Friday, April 3, 2020 at 7:30 p.m.
On Friday April 3, comedian Patrick Ledwell is getting together with
musician Mark Haines, for a one-night-only salute to "April Foolishness,"
at the College of Piping Celtic Performing Arts Centre, in Summerside.
Ledwell and Haines have created an Island tradition with their long-running
hit The Island Summer Review. The two enjoy creating shows that mix
homegrown original comedy, with songs that move your feet and your
heartstrings.
Patrick Ledwell will perform up-to-the-minute comedy and slideshows that
explore our shared love for the Island, for all its oddities and eccentricities.
Mark Haines will bring his multi-instrumental gifts to the stage, re-
interpreting folk favorites on guitar, fiddle, and piano.
Need a boost after the doldrums of March? On April 3, Ledwell and Haines
have a dose of merriment and surprise ready to spring on the audience,
perfectly prescribed to kick off that winter grey.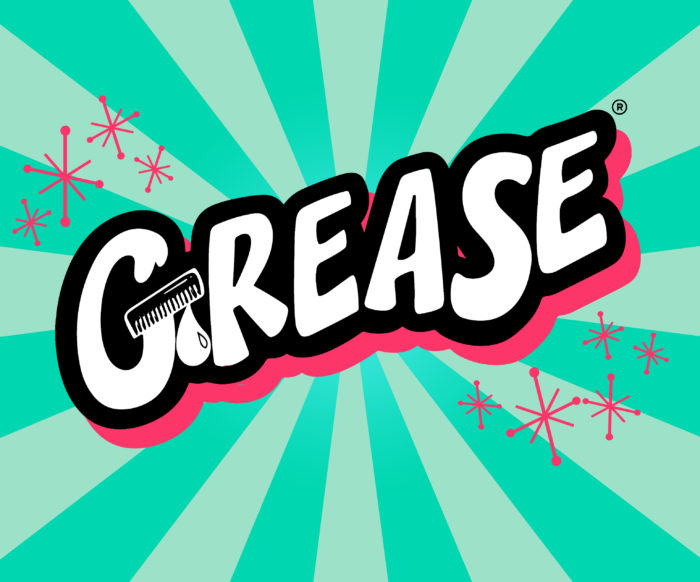 Cancelled - Grease
Here is Rydell High's senior class of 1959: duck-tailed, hot-rodding "Burger Palace Boys" and their gum-snapping, hip-shaking "Pink Ladies" in bobby sox and pedal pushers, evoking the look and sound of the 1950's in this rollicking musical. Head "greaser" Danny Zuko and new (good) girl Sandy Dumbrowski try to relive the romance of their "Summer Nights" as the rest of the gang sings and dances its way through such songs as "Greased Lightnin'," "It's Raining on Prom Night," "We Go Together" recalling the music of Buddy Holly, Little Richard, and Elvis Presley, that became the soundtrack of a generation. An eight-year run on Broadway and two subsequent revivals, along with innumerable school and community productions place Grease among the world's most popular musicals.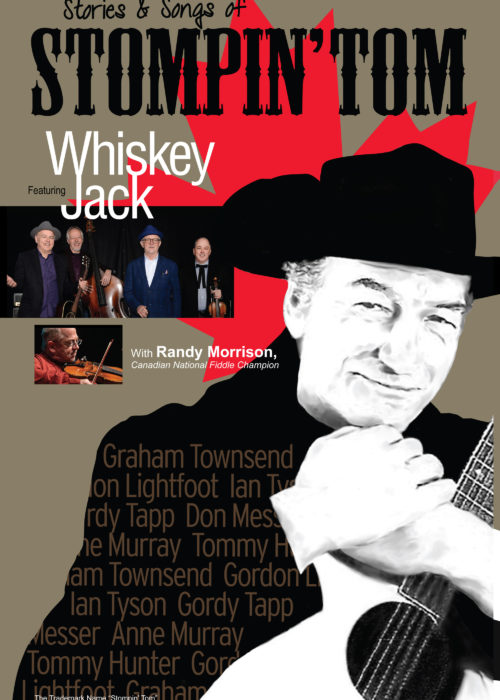 Postponed - Whiskey Jack - The Stories & Songs of Stompin' Tom - Friday, May 8, 2020
Whiskey Jack is the one and only "officially licensed" musical group performing Stompin' Tom Connors' music and they will be appearing on the stage of the Celtic Performing Arts Centre at The College of Piping in Summerside on Friday, May 8, 2020.
"Whiskey Jack Nails Dad's Music" – Tom Connors Jr.
The "Stories & Songs of Stompin' Tom" concert can best be described as a personalized, behind-the-scenes portrait of Stompin' Tom Connors, that includes a multimedia presentation of audio, video and photos from the band's many years on the road with Tom.  The show features a carefully crafted blend of Connors' greatest hits and some of the outrageous, yet true stories of Whiskey Jack's experiences with Tom.  The band will also perform songs from the performers who inspired Tom and those he inspired.  This is a show that will entertain fans of all musical genres and guarantees that everyone will leave the theatre with a smile on their face!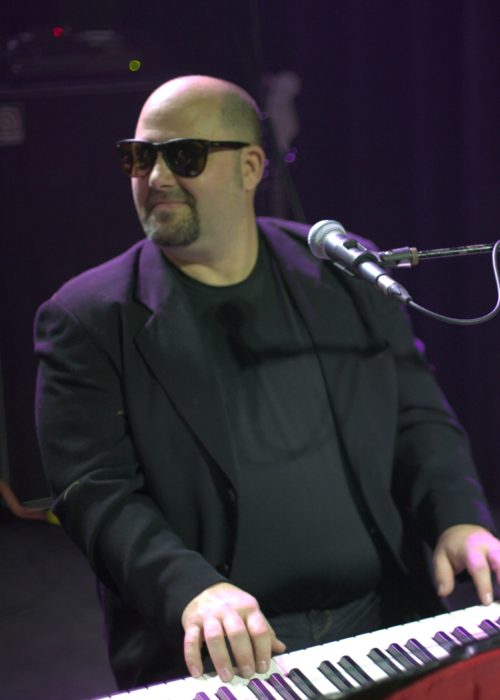 Postponed - "My Life" - First-Class Tribute to Billy Joel - Saturday, May 9, 2020
Saturday, May 9th will be an evening to remember at the Celtic Performing Arts Centre at The College of Piping in Summerside! Loudmouth Productions presents "My Life", the Billy Joel tribute experience that delivers an authentic concert showcasing the very best hits of the man himself. An unforgettable evening of music that features the finest musicians and a look-a-like sound-a-like performance by North America's premiere Billy Joel tribute artist. A memorable event for all ages!
Billy Joel produced 33 Top 40 hits in the US, all of which he wrote himself.  He is also a six-time Grammy Award winner who has been nominated for 23 Grammys. With over 150 million records sold worldwide, he is one of the best-selling artists of all time as well as the sixth best-selling recording artist and the third best-selling solo artist in the United States.
The song repertoire includes the smash hits : My Life, Allentown, Piano Man, She's Always A Woman, Scenes from an Italian Restaurant, Only The Good Die Young, Big Shot, Moving Out, Just The Way You Are, New York State of Mind, Uptown Girl, For The Longest Time, Still Rock'n'Roll To Me, You May Be Right and many more classic songs …
Doors open at 7pm and curtain time is at 7:30pm.
Don't miss this show…buy your tickets early to ensure you get your favourite seats!