Scotch Tasting and Cocktail Experience Fundraiser
September 19th and 20th 2019
Presented by Key Murray Law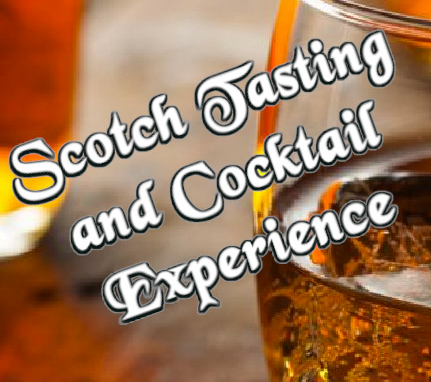 First event: The College of Piping in Summerside on September 19th
Second event: Charlottetown in the Penthouse Suite at the Holman Grand Hotel on September 20th.
Celebrating the Scottish whiskey tradition along with a few new spins on fine custom whiskey and bourbon, The College of Piping & Celtic Performing Arts of Canada invites you to a tasty evening that involves unique food pairings with the selected beverages.  This fundraiser is one of Fall Flavours' Culinary events and is presented by Key Murray Law along with The College of Piping.
Two events will be held, the first at The College of Piping in Summerside on September 19th and the second in Charlottetown in the Penthouse Suite at the Holman Grand Hotel on September 20th.  Both events begin at 7pm and the evening will begin with a bagpiper and will feature Celtic music throughout the evening.
Featuring selected Scotch & Bourbon tastings as well as a cocktail experience, Doug Hall, a whiskey expert and Founder/CEO of Brain Brew Custom Whiskey will host the evening.  Learn some history of the traditions of scotch manufacturing and aging processes while you sample Island flavours along with each beverage tasting.
We hope that if you have a kilt or Highland wear, you will want to don it to celebrate Scotland and Scotch.  A touch of tartan brings any beautiful outfit to life as well!
As a fundraiser for The College of Piping, a portion of the ticket price will be returned to you as charitable tax receipt.  Tickets are available through the Fall Flavours website www.fallflavours.ca or through their ticket agent www.Ticketpro.ca.  For more information, call The College of Piping at 902-436-5377.
The College of Piping is located at 619 Water St East in Summerside and the Holman Grand Hotel is located at 123 Grafton St in Charlottetown.
Heather Rankin
Saturday, September 28th, 2019 at 7:30 PM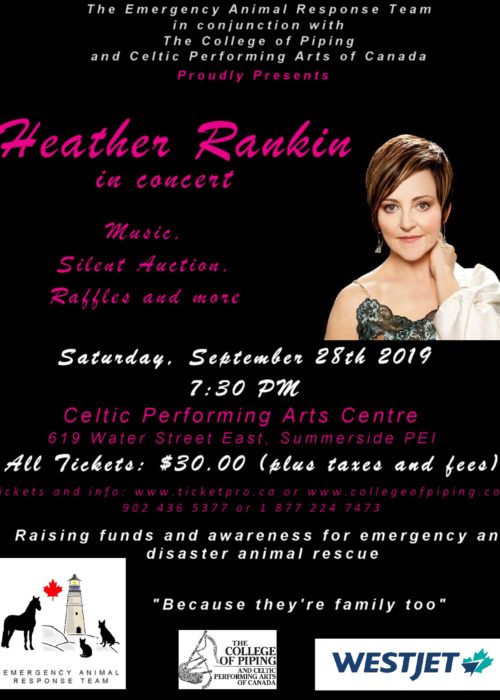 The Emergency Animal Response Team (EART) is proud to present an evening with one of Atlantic Canada's most well-known and favourite entertainers, multiple Juno and ECMA award winner Heather Rankin. Heather will be performing a benefit concert for us on September 28th, 2019 at the Celtic Performing Arts Centre at The College of Piping.
Along with the concert, there will be a Silent Auction and raffles, including a draw for 2 round trip tickets to any regular WestJet destination. Proceeds from the evening will go towards the operation of EART's emergency and disaster animal rescue and shelter operations across the Maritimes. Come out and enjoy a fantastic evening of entertainment and meet the volunteers behind this amazing organization.
For more information, visit their website: www.emergencyanimalresponseteam.com
or like them on Facebook at Emergency Animal Response Team.
Music PEI Artist Exchange Program Presents Vishtèn with Catrin Finch and Seckou Keita in Concert
October 3, 2019 at 7:30 p.m.
Summerside, PEI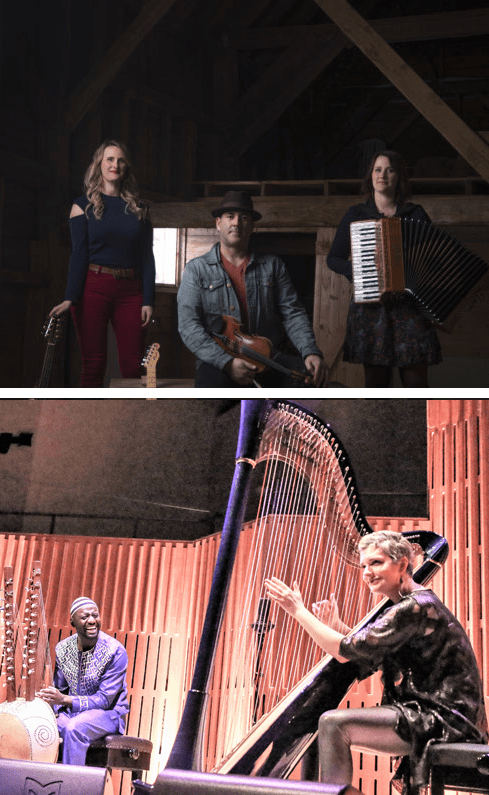 Music PEI created the international Artist Exchange Program (AEP) in 2011 by bringing UK singer songwriter John Smith together to collaborate with Dennis Ellsworth. Since that time, the AEP has included Island artists Catherine MacLellan, Tim Chaisson, Ashley Condon, Meaghan Blanchard and Nick Doneff partnered with artists from Denmark, Wales and the UK. The 2019 edition will feature 2 extraordinary world music artists.
Vishtèn is one of Canada's most highly regarded Acadian and international touring roots music artists. They have toured the globe collecting accolades from Australia to Europe.  "This Acadian band that mixes rhythms and irresistible dancing and climbing notes and voices to the sky… high voltage musicians."- Le Guéret, France
 Vishtèn is being paired with the duo of Catrin Finch from Wales and Seckou Keita from Senegal who have been described as "one of the most popular world music acts of this decade." Tim Cumming, Songlines-UK
Catrin Finch is a Concert-Grand Harp player from Wales who has won accolades the world over for her virtuosic performances with some of the world's finest orchestras. A fearless performer, Catrin was the Official Harpist to the Prince of Wales from 2000 to 2004 who switches from Bach's Goldberg Variations to traditional folk or joropo music with apparent ease.
Seckou Keita is a Senegalese kora maestro who has collaborated with artists from around the globe fusing various genres with the music and stylings from his home country. Keita has earned worldwide acclaim for his ground-breaking and innovative kora playing.
Finch and Keita have produced two award winning albums together, Clychau Dibon in 2013 and Soar in 2018, and have toured widely. They will collaborate with Vishtèn to create a couple of performance pieces as part of the AEP.
Music PEI, in collaboration with the College of Piping, will present these two dynamic artists together in concert Thursday October 3rd at the College's new Celtic Performing Arts Centre in Summerside. This will be an extraordinary opportunity to see these two world class artists create new sounds by melding together their unique musical and cultural styles. Show starts at 7:30.
Catherine MacLellan
October 11th, 2019 at 7:30pm.
Album Release Celebration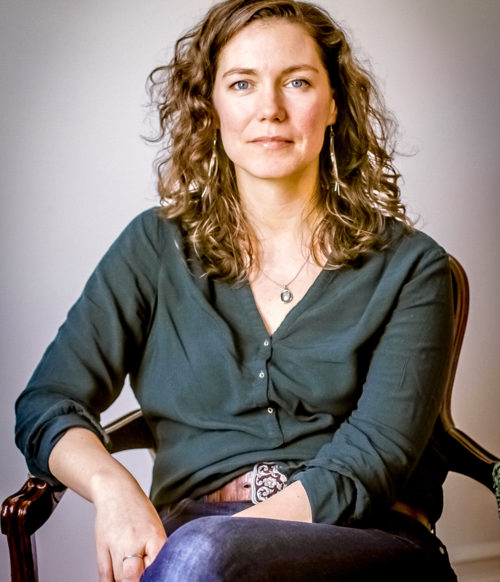 Join us for a special evening with Catherine MacLellan to celebrate the release of her new album COYOTE.
Canadian Folk music gem, Catherine MacLellan returns with her anticipated seventh album. COYOTE, 14 songs recorded and self-produced at her studio in PEI, is reflective and hopeful; a travelogue through heartbreak, loss and the joy of life. A musician's musician, respected by her peers for her talent and dedication to the craft of songwriting. A craft she had a front row seat to at an early age, watching her father, the legendary Gene MacLellan. Seven albums and countless awards, including a JUNO for Raven's Sun, Catherine's commitment remains at the heart of her work, evident to fans and industry alike.
The Rocky Horror Picture Show - Sing Along
October 25th, 2019
Start time 10pm with doors at 9:30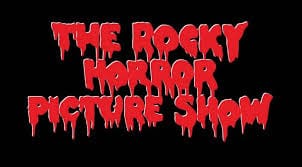 One of our most requested Sing-Along movies is a film that started as a box office failure, but has wound itself into becoming a part of the world's cultural fabric, The Rocky Horror Picture Show. It is the longest running movie of all time and is celebrating its 44th anniversary in 2019 and is a classic, typically shown around Hallowe'en. The Rocky Horror Picture Show – Sing-Along will be shown on Friday, October 25th and most of the traditional 'props' will be allowed in our theatre for this special event (a list of items not allowed will be on our website) and we will be providing grab bags with some of the 'props'. Get out your fishnet stockings and make an evening of this movie that celebrates self-acceptance and get ready to participate fully in this classic. Let's do 'The Time Warp'!
Please note the start time on this event -10pm with doors at 9:30! We hope that you will dress up for this fun event and will get into The Rocky Horror spirit.
Please also note – this event is 19+.
Includes a non-alcoholic beverage and popcorn.
Champion Irish Musicians and Dancers to Perform at the Celtic Performing Arts Centre
October 26th, 2019 at 7:30 p.m.
Summerside, PEI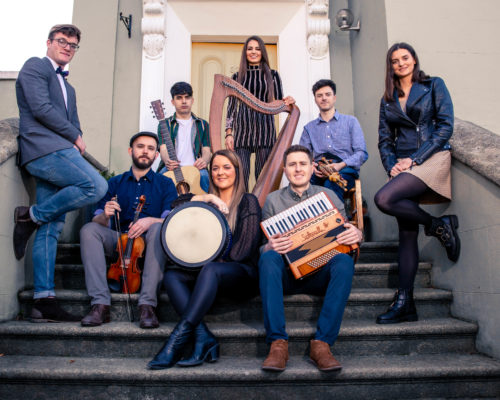 Each and every year the Irish Cultural Academy brings together some of its best components of Irish traditional music, song and dance as part of one terrific group known as The Young Irelanders. These performers have Irish music, song & dance running through their veins. Although still in their 20's and 30's, they are unique amongst their peers in Ireland. They are world and Irish national champions in their disciplines and some are also holders of Masters Degrees in Music.
This skilled group of performers will be taking the stage at the Celtic Performing Arts Centre at Summerside's College of Piping on Saturday, October 26th at 7:30pm.
If you want to see and hear what Ireland's traditional music, song & dance look and sound like in the hands of some of the most talented young performers in the world then don't miss the opportunity to see this sensational act. The future of Ireland's culture is undoubtedly in safe hands with The Young Irelanders!
Members of the Irish Cultural Academy have performed across 6 continents and for many heads of state, Presidents of Ireland, U.S. Presidents and royalty such as Prince Albert of Monaco. Members have also performed at Beijing Opera House, Sydney Opera House, the Kremlin State Palace in Moscow, the US Capitol Building, The Kennedy and Lincoln Centres amongst many other internationally recognised venues.
Tickets for this outstanding performance are available on the link below or by calling The College's Box Office at 902-436-5377.  The Celtic Performing Arts Centre is located at 619 Water Street East in Summerside.