People of The River: Stories and Songs of The Maliseet Nation
September 30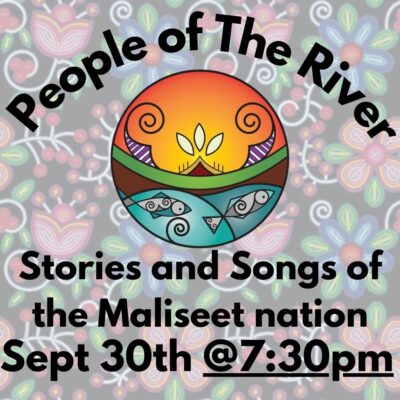 People of The River: Stories and Songs of The Maliseet Nation
"People of The River: Stories and Songs of the Maliseet Nation" is an oral history of the indigenous Maliseet people, or Wolastoqey(Wul-us-too-gwey) as they call themselves. This indigenous group are the first people of the St John River(Wolastoq) and have resided there for time immemorial. This story will tell the story of North America from the perspective of the Maliseet while featuring legends of Maliseet origin, their first contact with the English and French settlers, their relationships with other first nations to their involvement in world shaking revolutions and global conflicts. Using traditional and not-so traditional songs, they hope to paint a picture of a different Atlantic Canada. The show will be hosted by brothers Jarrid and Jonathan Palmer from the Summerside area, who take great pride in their culture and roots. The show will premier for one night only on September 30th at 7:30, with doors opening at 7:00. Tickets are $15 and can be purchased at the door.
People of The River: Stories and Songs of The Maliseet Nation
Tickets $15 all in (At The Door)
The Ellis Family
Band
October 7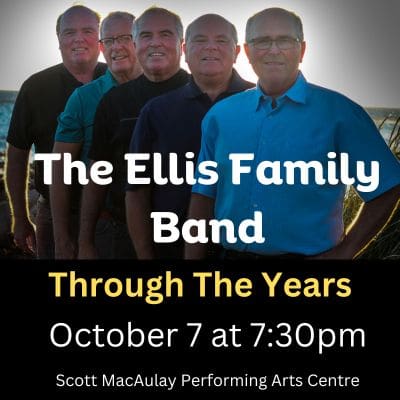 The Ellis Family Band
Through The Years is an evening of music and stories with The Ellis Family Band as they share some favourite classic songs from the  70's  80's 90's  and beyond including even more of EFB 's  favourite hits from their three albums. The Ellis Family Band is  preparing this very special show to close out our 2023 season at our beautiful hometown theatre The Scott MacAulay Performing Arts Centre in Summerside.The Ellis Family from Summerside, PEI, grew up surrounded by music. As kids, the four brothers Brian, Rick, Steve and Dave were exposed to all kinds of music. Traditional "Island" fiddle music was introduced to the boys by the band founder and father, Russell Ellis, a well-known fiddle player. That style of music mixed with popular music from the 1970s helped mould a unique musical sound that can still be heard today in The Ellis Family Band's live performances. They are joined by long-time family friend and colleague Greg MacDonald.
Lady
Soul
October 20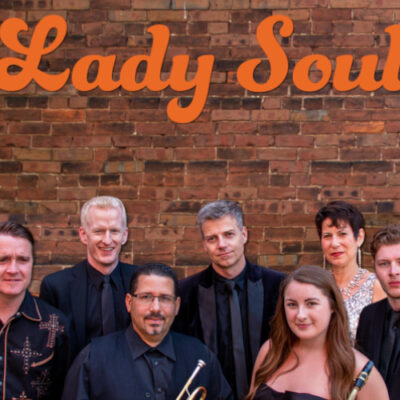 Lady Soul
Channeling soul music divas and girl groups of the sixties and seventies, this nine-piece ensemble performs dynamic renditions of classic tracks by Aretha Franklin, Etta James, The Staple Singers, and more, charting a mission to bring the funky sounds of yesterday to the people of today for a better tomorrow!
Featuring Kelley Mooney on lead vocals, the group includes Marlee Saulnier and Caroline Burton on backing vocals, Mark Parsons and Joanna McKearney on horns, and soul men Isaac King on guitar, Andrew MacDonald on keys, Jason Rogerson on bass, and Kirk White on drums.
The Luminous Ensemble:
Phantom of The Opera
October 21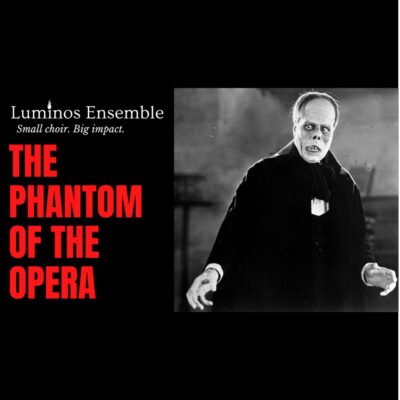 The Luminous Ensemble: The Phantom of The Opera
Back by popular demand, Luminos Ensemble and members of Luminos Chamber Orchestra will join forces to present a one-of-a-kind experience. The Phantom of The Opera features the classic 1925 silent film, starring Lon Chaney as the hideous Phantom who haunts the Paris Opera House, and Mary Philbin as Christine Daaé, the object of his obsessive love. Considered one of the best silent horror films ever made, it remains famous for Chaney's ghastly, self-created make-up, which is said to have made audience members scream and faint at the premiere.
Toronto-based composer Andrew Downing has created a brilliant new jazz-inspired score that breathes fresh life into the story, using text from the film itself, performed live-to-film by 24 talented musicians and singers. A unique, not-to-be-missed experience.
The Luminos Ensemble: The Phantom of The Opera
The Return of Supernaut
Saturday, October 28, 2023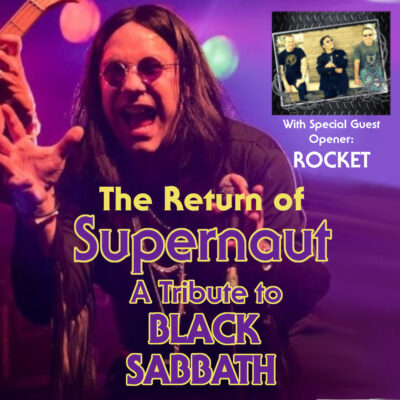 The Return of Supernaut
After last year's completely SOLD OUT SHOW, SUPERNAUT is BACK with another Black Sabbath tribute! The band hails from Summerside P.E.I. area with Scott Cleary on vocals, Aron Scott on guitar, Stéphane Bouchard on bass and Yves Arsenault on drums. Scott is an OZZY OSBOURNE impersonator who has been performing Black Sabbath and OZZY solo material based out of Toronto then the Maritimes since the 1990's. Aron, Stéphane and Yves are talented instrumentalists with decades of experience playing in a multitude of bands over the years and are some of the most respected and sought after musicians on Prince Edward Island. The band is committed to an exact recreation of the music of Black Sabbath while Scott performs as OZZY. SUPERNAUT's energetic live show is an entertaining trip back to the 1970's.
Doors open at 7:00pm, Show starts at 7:30pm
Big Band Night - Starring The Charlottetown Jazz Ensemble
Saturday, November 25, 2023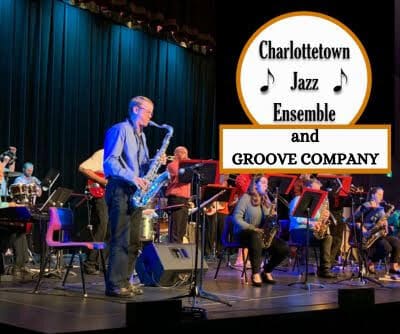 Big Band Night - Starring The Charlottetown Jazz Ensemble
Charlottetown Jazz Ensemble – The ONLY band like this on PEI! Swing the night away with the 18 piece POWER BIG BAND, The Charlottetown Jazz Ensemble boasting stellar musicians and intensely powerful music guaranteed to groove you out of your seats. The band, directed by Doug Millington, is composed of professional and paraprofessional players.
"Fantastic band….only one of its kind on the Island, playing "big band and jazz" music…. Super talented musicians…."
Doors open at 7:00pm, Show starts at 7:30pm
Big Band Night - Starring The Charlottetown Jazz Ensemble
Little Women
November 30 & December 3, 2023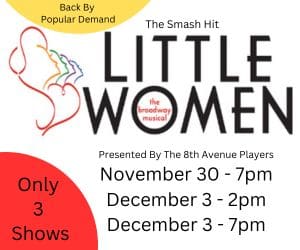 Little Women
Returning due to high demand after a very successful run in February this year, it's Little Women – The Broadway Musical!
Christopher Columbus!!! Travel back to Concord, New England in the 1800's and share the lives of four beautiful and energetic girls, the March sisters. Based on Louisa May Alcott's endearing novel, Little Women, this broadway musical has entertained audiences since 2005.
Using Victorian era costumes and designs this musical will transform you back to a simpler time when family was the glue that held everyone together. Cheer on Jo March as she navigates growing up and trying to have a career as a famous writer and keep her family together; a seemingly impossible task. Come watch and find out how she manages.
Supported by an orchestra of 12 professional musicians, the score for Little Women is a concert by itself. Come and listen as the sweet melodies of strings, woodwinds, and brass harmonize with the exquisite voices of these lovely young women.
Thursday, November 30, 2023 at 7:00 p.m.
Sunday, December 3, 2023 at 2:00 p.m.
Sunday, December 3, 2023 at 7:00 p.m.
Little Women
Tickets $22.50 to $30.00 all in
Gallant Family
Christmas
December 16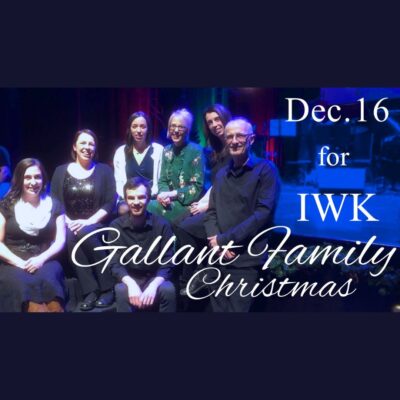 Gallant Family Christmas
It's the show that was supposed to happen 4 years ago.
December 2019 the Gallant Family was a few days away from presenting this show – their Christmas Show – at the Scott MacAulay Performing Arts Centre (formerly known as The Celtic Performing Arts Centre) when 3yr old Camden, son of Victoria and Matt Kingyens (and brother to Nate) and grandson to Peter and Christine Gallant and Rod and Tanyia Kingyens was diagnosed with a form of brain cancer known as Medulloblastoma. What followed was a year-long battle including treatment at the IWK Hospital in Halifax, Sick Kids Hospital in Toronto and Mass General Hospital in Boston before we said our temporary goodbye to our Little Warrior as he made his journey to his heavenly home.
The families could never, ever say enough about the real superheroes – the doctors, nurses, technicians, family care workers, etc… who daily and with enormous care and love for their patients go about making the lives of sick kids and their families feel at home and loved beyond what anyone might expect. This region is so blessed to have IWK!
It needs saying, that during that year, the Kingyens family and Gallant Family felt the sincere and intense love and support of family, friends, church families from across the country and around the world, the citizens of Summerside and across PEI, neighbors and people from all walks of life from places far and wide who they've never met but followed Camden's story from day 1 and supported the family the entire time. To quote Peter, "we truly found out how blessed we were".
With that in mind and with the Oncology Unit at The IWK in Halifax close to their hearts, every dollar from ticket sales and other fundraising efforts on show night will be directed back to the IWK to support the miraculous work that they do for children and their families in their time of great need.
Hey! It's a Christmas Show and the Gallant Family will share lots of carefully selected music and more fun will be had when they are joined by a number of surprise guests throughout the evening.
The Gallant Family:
Christine Gallant – vocals, keyboard, accordion
Peter Gallant – vocals, guitars
Alexandra Arsenault – vocals, keyboard, saxophone
Courtney Mullen – vocals, bass, flute
Victoria Kingyens – vocals
Emma Jackshaw – vocals, keyboard
Maxwell Gallant – drums
We invite you to join with us to celebrate Christmas and make a very special contribution to the work of the Oncology Unit of the IWK.
Blessings to all!