Follow the Celtic Performing Arts Centre
Box Office Hours
Monday to Thursday 9:00 am to 5:00pm
Friday 9:00 am to 4:00pm
Show nights the box office opens 2.5 hours before curtain time if tickets are available to purchase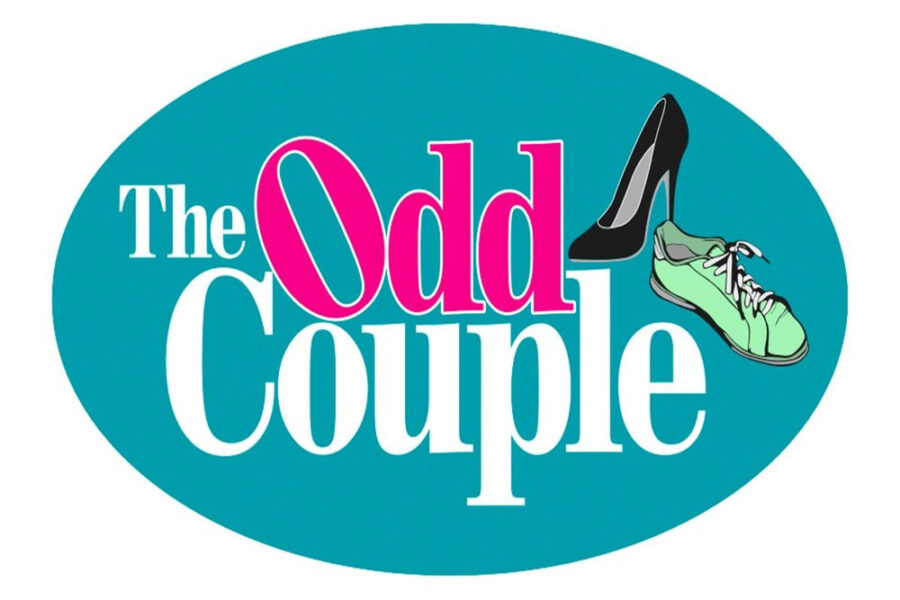 The Odd Couple (Female version)
February 19 –  sold out
February 20 – sold out
February 26 – sold out
February 27 – sold out
March 5 – sold out
March 6 – sold out
March 13 – 75% sold out
Show starts at 7:30, doors open at 7:00
When the acting bug bites, there's no cure. That's what the newly formed Encore Theatre Co can attest to as they get ready to launch their first production, The Odd Couple (Female Version) by Neil Simon.
Some of the members started out about thirty years ago, performing at a church hall in Kensington with skits, one acts, and also full length plays including The Red Headed Step Child and The Man Who Came to Dinner.
They soon moved up the street to the Kensington High School where they delighted Kensington and neighbouring communities with nights of one act plays and full length shows such as Out of Order and Rumors. The company even served lunch at intermission!
When they were approached by the Harbourfront Theatre in Summerside to become the Harbourfront Players, the bar was raised again and the shows became pretty darned good for a Community group of volunteers. The Players honed their skills with the help of talented directors and their audiences grew by leaps and bounds. By this time, lifelong friendships had been forged and winters were known to fly by with rehearsals, laughter and camaraderie.
The years of partnership with the Harbourfront were productive and fun but now several of the members are branching off to form the brand new Encore Theatre Company. They can't wait to entertain you!
The story of the Odd Couple is a familiar one but this one has a twist. Olive Madison (Sandra Sheridan) and her group of girlfriends are enjoying their weekly Trivial Pursuit night in Olive's messy and ill-equipped apartment. Mickey the neurotic cop (Nancy Adams), classy Renee (Juliana Elsinga), quirky Vera (Karen Slater),and chain smoking Sylvie (Elaine Chessman) swap insults as they play the game leading up to the entrance of Florence Unger (Sue Urquhart), who is fresh from being dumped by her husband. Fearful that the neurotic Florence might attempt suicide, Olive invites her to move in as her roommate. However, Olive and Florence have VERY different personalities. Where Olive is messy, untidy, and unconcerned about the state of her apartment, Florence is obsessively clean, tidy, and obsessed with hygiene. Olive's easy-going outlook on life soon clashes with Florence's highly-strung neurotic tendencies, testing their friendship to the limit. When Olive organizes a double-date with the charming Costazuela brothers, Manolo (Thane Clarke) and Jesus (Wes Sheridan) their differences come to a head and sparks fly.
Directed by Marlane O'Brien
Performances at the Celtic Performing Arts Centre at the College of Piping in Summerside on February 19 &20, 26 and 27 and March 5&6, 2021 at 7:30. Tickets on sale now at the box office either in person or by calling 902 436 5377. Seating is limited due to COVID 19 restrictions.
Tickets $30.00 inclusive
Tickets on sale at the Box Office
Call 902-436-5377
619 Water St. East, Summerside, PE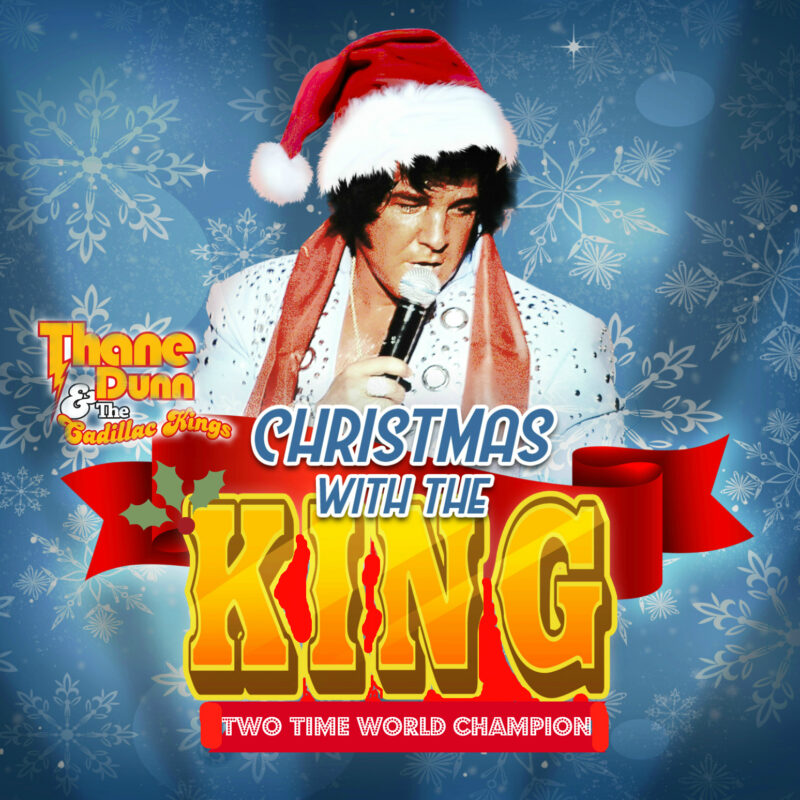 Elvis Greatest Hits - Birthday Celebration
Elvis' Greatest Hits Update
Unfortunately, due to the ongoing Covid restrictions and PEI Public Health regulations keeping the Atlantic Bubble closed, the show "Elvis' Greatest Hits" featuring Thane Dunn & the Cadillac Kings in the Celtic Performing Arts Centre at The College of Piping in Summerside, PEI has been rescheduled.  We are returning this event to a Christmas show, as it was originally planned. 
The new dates for Christmas with the King are Thursday, December 16th and Friday, December 17th.
If you were a ticket holder for the Friday, February 12th show, we will move your tickets to Thursday, December 16th.
If you were a ticket holder for the Saturday, February 13th show, we will move your tickets to Friday, December 17th.
While we hope that you will be able to attend the new show dates, we also understand that it might not be possible, so we have the following options for you:
You may opt out of the refund and donate the funds from your purchase to The College of Piping & Celtic Performing Arts of Canada and receive a tax receipt for your donation.
You can receive a gift certificate from The College of Piping that can be used towards the purchase of a ticket to another show, gift shop purchases or it can go towards the cost of lessons.
A full refund on your purchase.
If you opt for a refund, it will be processed the way you paid for the tickets originally, so if you paid by debit you will need to come into The College during opening hours to process this transaction. Any cash payments will be refunded via cheque.
Thank you so much for your patience and understanding during these times and we look forward to being able to welcome Thane Dunn & the Cadillac Kings to our stage this December!
Thursday, Dec 16th, 2021 
Friday, Dec 174th, 2021
Show starts at 7:30, doors open at 7:00
Christmas with the King featuring Thane Dunn & the Cadillac Kings
Start your Christmas off with a bang!
Get the whole family together to witness the Elvis experience of a lifetime.
Thane Dunn is known Worldwide as one of the absolute best Elvis tributes on the planet. Join the two-time World Champion along with his amazing Cadillac Kings as they bring you "Christmas with the King".
The new show features all your favourite Elvis Christmas, Gospel and Rock classics plus he will be joined onstage by singing sensation Melly Dunn for duets that will blow your mind.
There will be a ton of surprises, costume changes and we promise you will laugh, cry and cheer in amazement as Thane Dunn recreates Elvis like none other.
This is a show for the entire family!
Tickets $50.00 inclusive
This is a show for the entire family
Tickets on sale at the Box Office
Call 902-436-5377
619 Water St. East, Summerside, PE
Sponsored by: