Follow the Celtic Performing Arts Centre
Box Office Hours
Monday to Thursday 9:00 am to 5:00pm
Friday 9:00 am to 4:00pm
Show nights the box office opens 2.5 hours before curtain time if tickets are available to purchase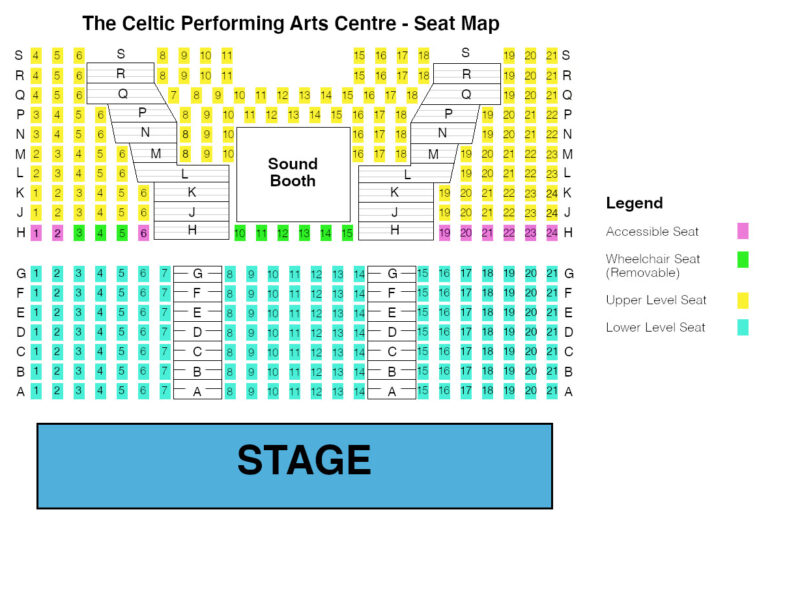 Pendy's Pub
On Tuesdays and Saturdays, Michael Pendergast will take the stage in an all new version of Pendy's Pub, based on the popular cable television show from the late 1990's.  Spirited tunes, sudsy songs and tall tales will be served up straight by Pendy himself, and each show will include some of this Island's favourite entertainers in the convivial atmosphere of a local tavern.  With his house band, "The Keggers", Pendy welcomes both regulars and stragglers with a wink and a smile and is quick to conjure a comical drinking song or an Irish ballad to pull at the heartstrings.
Saturday evenings spotlight an assortment of guest singers from all across PEI, bringing their big personalities and boisterous voices to the room.  Tuesdays feature well established Island fiddlers with their particular and pleasing mix of traditional Irish, Scottish and Acadian tunes.  No one night is exactly like the next except for the hands clapping, the toes tapping and the celebration of the best in East Coast culture!
Call 902-436-5377
619 Water St. East, Summerside, PE

Richard Wood - Through the Years
Wednesdays will introduce you to someone you know, but maybe don't really know at the same time.  Richard Wood: Through the Years will invite you to voyage through three decades of music and memories that will take you around the world.  From child prodigy to international touring artist, the show will treat you to never before seen videos and photos that take you from Richard's humble beginnings as a step dancer taking the North American competition circuit by storm to being named by MacLean's Magazines as one of the Top 100 Canadians to watch in the 21st Century.  Richard Wood: Through the Years will be an unforgettable evening of heart pounding, show-stopping jigs and reels, harmoniously entwined with songs, slow airs, drums and a handsaw solo.  Richard will be joined on stage by Brad Fremlin, Jon Matthews and students and instructors from The College of Piping.  Make plans to get to know a bit more about this amazingly talented performer this summer!
Tickets available soon!
Call 902-436-5377
619 Water St. East, Summerside, PE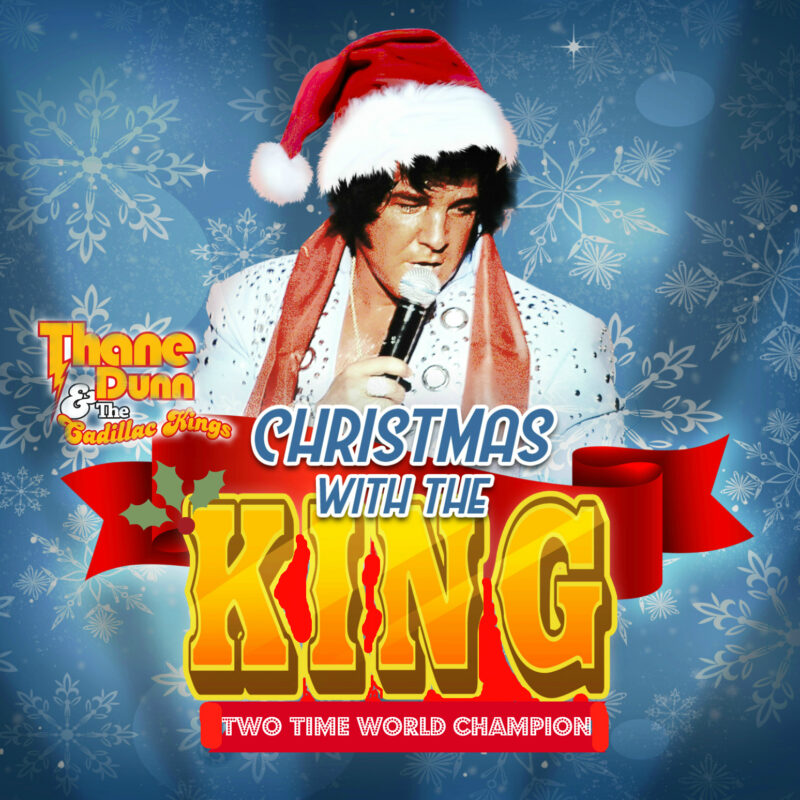 Elvis Greatest Hits - Birthday Celebration
Elvis' Greatest Hits Update
Unfortunately, due to the ongoing Covid restrictions and PEI Public Health regulations keeping the Atlantic Bubble closed, the show "Elvis' Greatest Hits" featuring Thane Dunn & the Cadillac Kings in the Celtic Performing Arts Centre at The College of Piping in Summerside, PEI has been rescheduled.  We are returning this event to a Christmas show, as it was originally planned. 
The new dates for Christmas with the King are Thursday, December 16th and Friday, December 17th.
If you were a ticket holder for the Friday, February 12th show, we will move your tickets to Thursday, December 16th.
If you were a ticket holder for the Saturday, February 13th show, we will move your tickets to Friday, December 17th.
While we hope that you will be able to attend the new show dates, we also understand that it might not be possible, so we have the following options for you:
You may opt out of the refund and donate the funds from your purchase to The College of Piping & Celtic Performing Arts of Canada and receive a tax receipt for your donation.
You can receive a gift certificate from The College of Piping that can be used towards the purchase of a ticket to another show, gift shop purchases or it can go towards the cost of lessons.
A full refund on your purchase.
If you opt for a refund, it will be processed the way you paid for the tickets originally, so if you paid by debit you will need to come into The College during opening hours to process this transaction. Any cash payments will be refunded via cheque.
Thank you so much for your patience and understanding during these times and we look forward to being able to welcome Thane Dunn & the Cadillac Kings to our stage this December!
Thursday, Dec 16th, 2021 
Friday, Dec 174th, 2021
Show starts at 7:30, doors open at 7:00
Christmas with the King featuring Thane Dunn & the Cadillac Kings
Start your Christmas off with a bang!
Get the whole family together to witness the Elvis experience of a lifetime.
Thane Dunn is known Worldwide as one of the absolute best Elvis tributes on the planet. Join the two-time World Champion along with his amazing Cadillac Kings as they bring you "Christmas with the King".
The new show features all your favourite Elvis Christmas, Gospel and Rock classics plus he will be joined onstage by singing sensation Melly Dunn for duets that will blow your mind.
There will be a ton of surprises, costume changes and we promise you will laugh, cry and cheer in amazement as Thane Dunn recreates Elvis like none other.
This is a show for the entire family!
Tickets $50.00 inclusive
This is a show for the entire family
Tickets on sale at the Box Office
Call 902-436-5377
619 Water St. East, Summerside, PE
Sponsored by: